4 Ways Your Website Design Can Score Big With Customers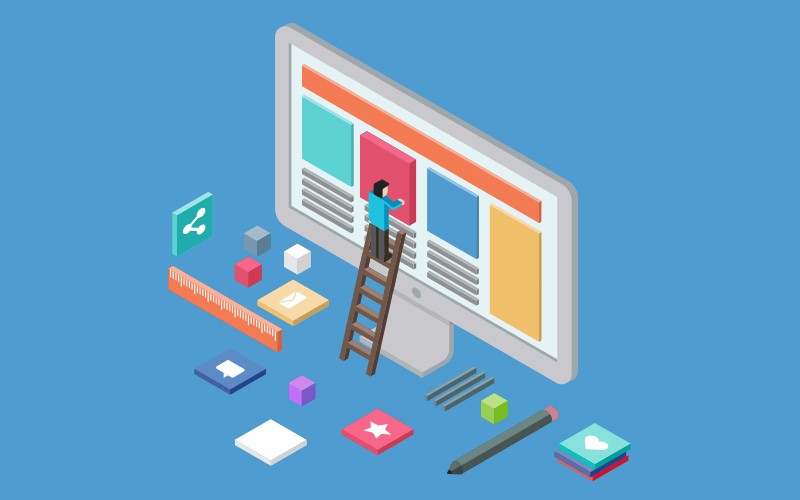 When you're looking for a new coffee machine because yours decided to just stop working or trying to find the best restaurant in a city you're visiting, what's the first thing you do? You're probably going to google it on your phone. Now, think of your biggest pet peeves when you open websites and how quickly you visit a different site because of them. With that in mind, how does your website design for your Edmonton business measure up?
If you're thinking the website you have isn't really up to snuff, we've got four things that you can do that will make you score big with customers and have them flocking to your store or business!
Number 1: There's a Serious Need for Speed
One of the biggest mistakes Edmonton businesses make when it comes to website design is that everyone thinks you need flashy graphics and banners or else they won't get attention. The next mistake people often make is putting too much information onto a page, thinking it's great for SEO instead of considering what people are actually looking for when they're in a hurry and looking for answers.
Web pages, and websites in general, need to be cleaned up so they load fast otherwise visitors will abandon your site and won't come back. Text that's in an image for banners or graphics isn't seen by search engines, so you should avoid them at all cost. Clear and simple information is best for visitors because they can find what they're looking for faster when it's in bullet points or a short paragraph. Long paragraphs that make pages more like novels will only frustrate people and slow down load times.
Number 2: We're Living in a Mobile World
Responsive website design is where it's at if you want people to visit your site and make purchases. If your users have to constantly pinch their screens or shift them around to find what they're looking for, they're going to go elsewhere. By the same token, if some users are browsing from their 30-inch desktop, seeing a tiny little page isn't going to thrill them either! Responsive design lets your website adjust to any screen size so your users have a consistent experience with your website without making them frustrated.
Number 3: A Little TLC with a Side of SEO
Website design for your Edmonton business isn't a brand new hockey arena: if you build it, they will not come, unless you do the work to ensure your site ranks high in search rankings. That's where SEO comes in, which includes using keywords naturally throughout your website. To be successful you need to do some serious keyword research to be sure you're using words and phrases your target audience will use to find your site (or you could have an SEO company like us do that for you). You should also register your business for Google My Business to improve your credibility and rank higher when people do local searches.
Number 4: Show How Much You Care
Make it easy for your visitors to become customers by including contact information, like your phone number, on your home page as well as including a full contact page with all the information customers would need to get ahold of you or visit you. Include a Google map and parking instructions if needed so your customers don't have to leave your site to find it. Last but not least, always keep your website current with updated promotions, inventory and new products.
We realize it's a lot to take in at once, but these are four things that make or break website design in Edmonton and determine whether or not you score big with customers. If you don't have the time to whip your website into shape, contact us today and let's chat! Our team are website design masters and SEO gurus that will make sure your website keeps customers coming back for more!