It's Not a Trend: Why You Need Responsive Web Design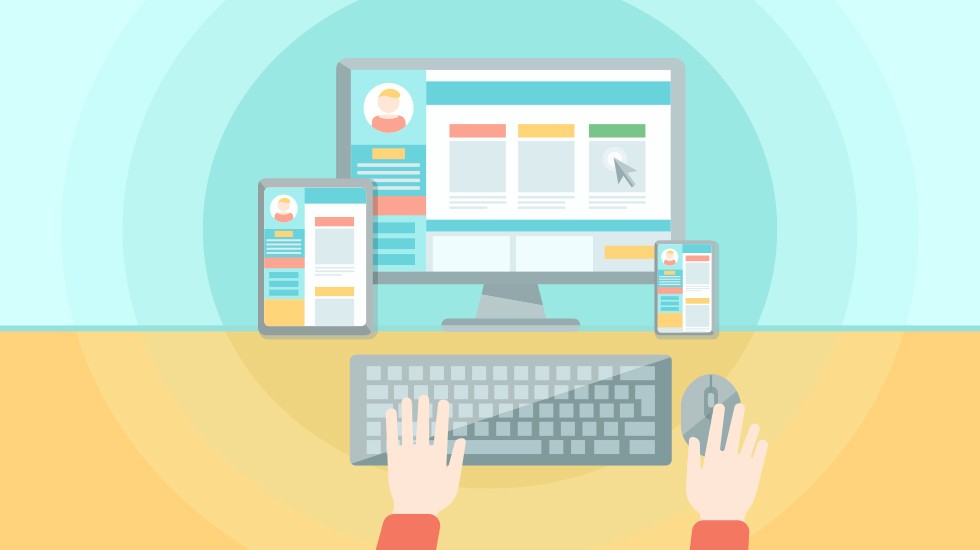 If you're using multiple links or separate apps to accommodate mobile users, or worse yet, doing nothing to enhance the mobile experience for your website, you are alienating potential customers. Since almost half of all searches are done on mobile devices and these devices come in a range of screen sizes, you need responsive web design to provide users a great mobile experience with your Edmonton business.
Responsive Web Design is Cost Effective
When mobile devices first started to overtake desktop as the means to search the web, it was common for early adopters to have a separate site on its own URL just for mobile users, but soon this solution lost its practicality and sustainability.
As more devices came onto the market and more available, it quickly became too expensive to design sites that would look great on every screen type available, so apps seemed to be the way to go. The trouble with apps is, people don't want to fill their limited mobile device memories with separate apps for every business they visit online. Then the era of responsive web design began because it is the cost effective means to promote your Edmonton business online.
Google Caters to Mobile Customers
With responsive web design, you eliminate the need for multiple designs and separate apps. The nature of this form of web design allows your site to automatically scale to whatever screen size your audience is using to access your site so your brand image and user experience remains consistent. Responsive web design is so effective that even Google is recommending responsive web design to get the best results for your Edmonton business.
According to Google, when they let their bot crawl your website, if you use responsive web design, more of your content is indexed, more often. This is because the search engine crawler only has to index one page instead of dividing resources across all platforms that deliver your content to users. The outcome? You have a better chance of your site being returned in search engine results for your targeted keywords.
Get the Jump on Your Competition
Despite all the benefits of responsive web design, as many as 91% of business' websites are not using it! When you think about it, that means there are a lot of potential customers out there searching for businesses like yours who aren't getting the experience they deserve! Ensuring your site is mobile-friendly and looks great on any device is a proven way to improve your search engine results and attract more customers.
Since your website is often the first impression people get of your Edmonton business, you need to make it count, which is why at WSI Edmonton, we strive to make your business give the best first impression possible! Contact us today and get responsive with web design!