The 5 Things You Need to Do to Optimize Landing Pages for Mobile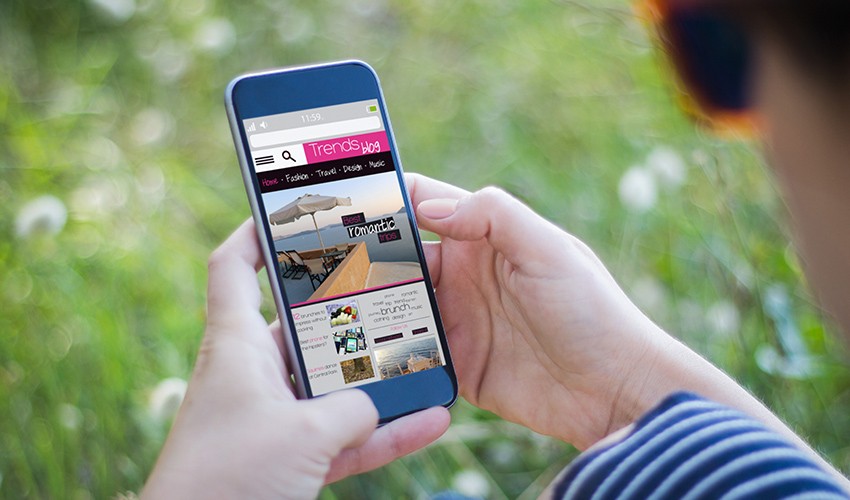 How much of the 100 billion dollars in mobile e-commerce did you capture for your business last year? Yes, there was really that much made! If you have taken the steps to adapt to mobile and made your website responsive so your site is optimized for any screen size, you've done all you can, right? No, the truth is: more than 70% of those sales were done on mobile sites, not an app. Successful digital marketing for your Edmonton business that will get you a share of those billions of dollars requires you to optimize landing pages for mobile.
Remember Run On Sentences? Avoid Them.
It's only natural that you want to cram as much information about your awesome products or services as possible on landing pages so your visitors will love your stuff as much as you do. There's one problem: people have short attention spans. With information available in practically the blink of an eye and the click of a button, you have about a minute to impress your guests (if you're lucky) or they will go elsewhere. It's a huge challenge and tough to come up with a solution to fix it, but the best thing to do is keep things as short and sweet as possible. Remember, it's always quality over quantity when it comes to the info on mobile.
Pinch and Zooming is a Huge Faux Pas
When you have a digital marketing plan, you're designing your landing pages so they help visitors along the buyer's journey to meet the goals you've set for yourself and your business. If your website design makes it so that mobile users have to pinch their screens and zoom around to read information, you're losing control of the experience you tried to create.
Want to avoid pinching and zooming on your mobile view of your website? Here's what you have to do:
Use a minimal number of contrasting colours
Have a font that is easily read (16 pixels is recommended)
Capitalize on negative space so nothing overlaps to keep your visitors focused
Be a Braveheart and Inspire Customers
Mobile users are goal-oriented and are looking to make quick decisions. Inspire action using strong calls-to-action. Make sure the action is quick and easy, such as a "Buy Now" button. More than 80% of shoppers research online before buying from physical locations, so brick and mortar shops should make a CTA that inspires the customer to hop into their vehicle and drive to their shop. Make hours, directions and parking a simple click away for customers.
Trust Us, Bigger Isn't Always Better
It may not be what you're used to hearing, but when it comes to loading pages on mobile devices, your pages should be no more than 200KB. If your pages take longer than a few seconds to load, you will lose potential customers. Limit graphics and refer back to step 1.
Forget the Hype Over Type
Get visitors excited and inspire them to take action, but make sure your forms or any info they need to fill in is quick and simple. The last thing you want is to work them all the way to finish line and have them abandon your site because they have to try and type a novel on the tiny keyboard on their mobile device.
Optimizing landing pages on mobile can be challenging, especially when you are trying to manage a business on top of it all, which is why at WSI Edmonton, we deliver and create digital marketing strategies for Edmonton businesses so that all you have to worry about is running your business. Contact us today and let's talk about how we can get you more of the action your business deserves.